Providing connectivity to underserved areas and communities will be of critical importance in the upcoming decades. The Europe's Digital Decade plan from the European Commission expects all households to be covered by the Gigabit network and all populated areas covered by 5G by year 2030, with ensured offered data rate of at least 100 Mbit/s already by year 2025. In this perspective, the role and evolution of 5G is expected to deliver services to the overall society according to a anywhere, anytime, any device paradigm, and will therefore call for the design of a holistic communication platform integrating terrestrial and non-terrestrial networks.
5G-STARDUST's ambition is to deliver a fully integrated 5G-NTN autonomous system with novel self-adapting end-to-end connectivity models for enabling ubiquitous radio access.
To this aim, the project will design, develop, and demonstrate a flexible satellite system integrated with the terrestrial infrastructure by means of self-organised network architecture, and will deliver an innovative framework to support the operation of multi-orbit constellations, with transparent and regenerative space nodes, to deliver 5G/6G NTN services.
5G-STARDUST is among the first selected projects to be funded under Horizon Europe's European Smart Networks and Services Joint Undertaking (SNS JU), a public-private partnership that aims to enable the evolution of 5G ecosystems and promote 6G research in Europe.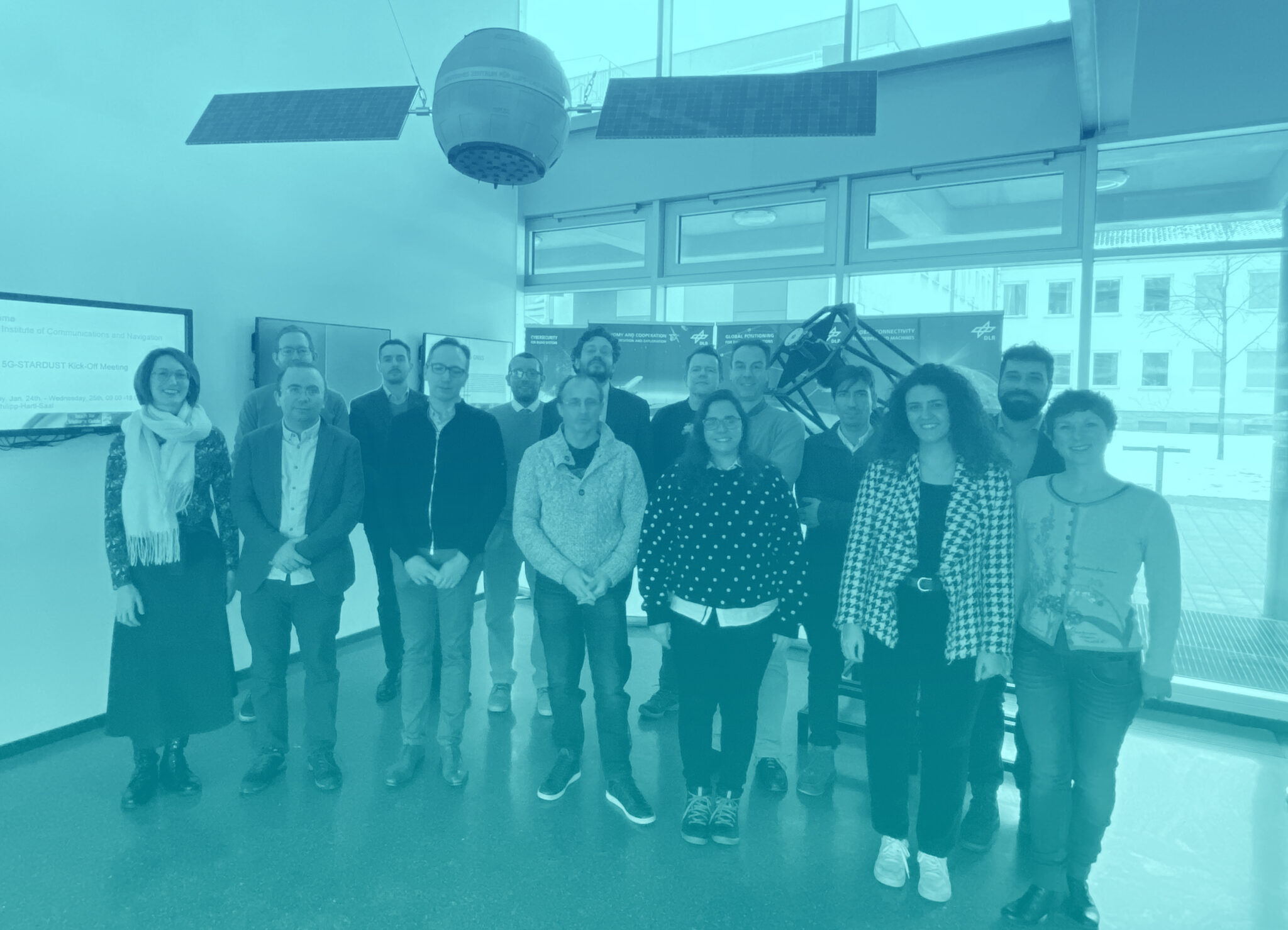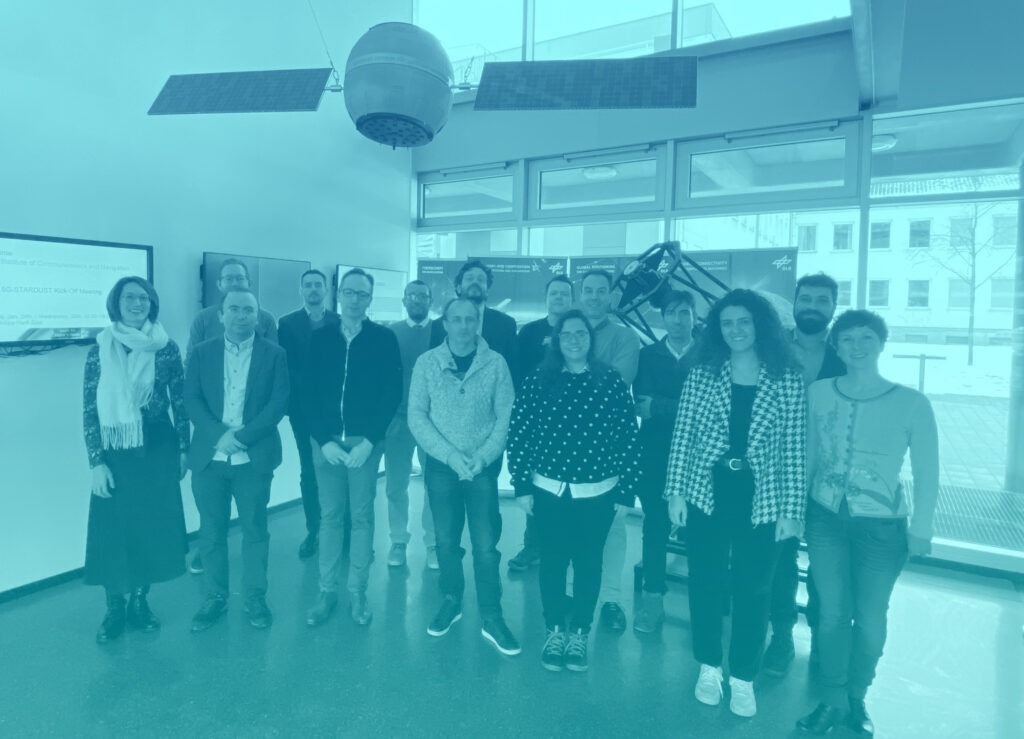 Who's in?
The 5G-STARDUST consortium is ideally assorted to effectively contribute to the integration of Satellite Communication (SatCom) into future terrestrial networks thanks to the strong and uniquely positioned satellite on board, terrestrial players and engaged actors in the 5G satellite and terrestrial scenes. Led by the German Aerospace Center (DLR), the partners include strong positioned satellite and ICT enterprises, namely Thales Alenia Space (France and Luxembourg), Orange and Hispasat; three dynamic SMEs, namely Software Radio Systems, Advanced Wireless Solutions and Services (AW2S) and Martel Innovate; and top academia and research institutions, namely Centre Tecnologic de Telecomunicacions de Catalunya, Consorzio Nazionale Italiano per le Telecomunicazioni, and Fraunhofer.
The work officially started on January 1st 2023 and all partners met at the Kick-Off meeting held in Munich on January 24-25. The team is looking forward to working together and taking forward the 5G STARDUST ambitions and design, develop and demonstrate a deeper integration of TN and NTN.
Download the press release (Link to the PDF)