5G-STARDUST kicked-off in January 2023 as one of the first selected projects to be funded under Horizon Europe's European Smart Networks and Services Joint Undertaking (SNS JU), a public-private partnership that aims to enable the evolution of 5G ecosystems and promote 6G research in Europe.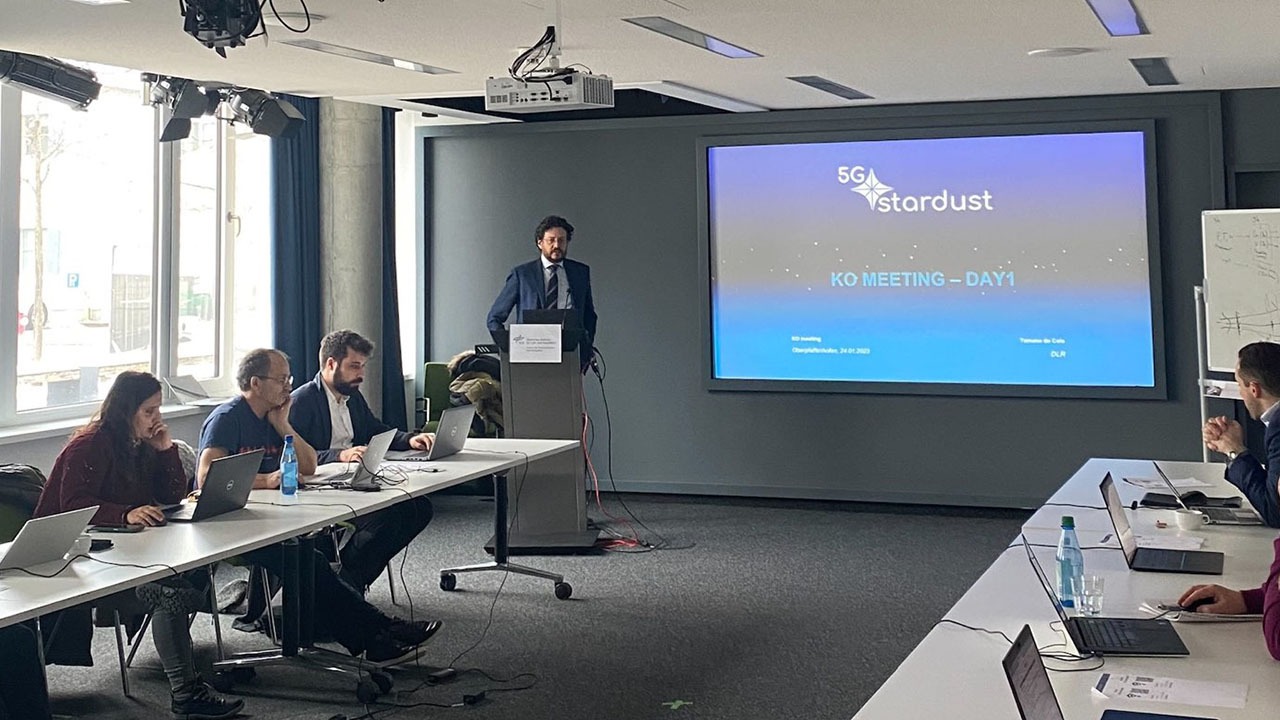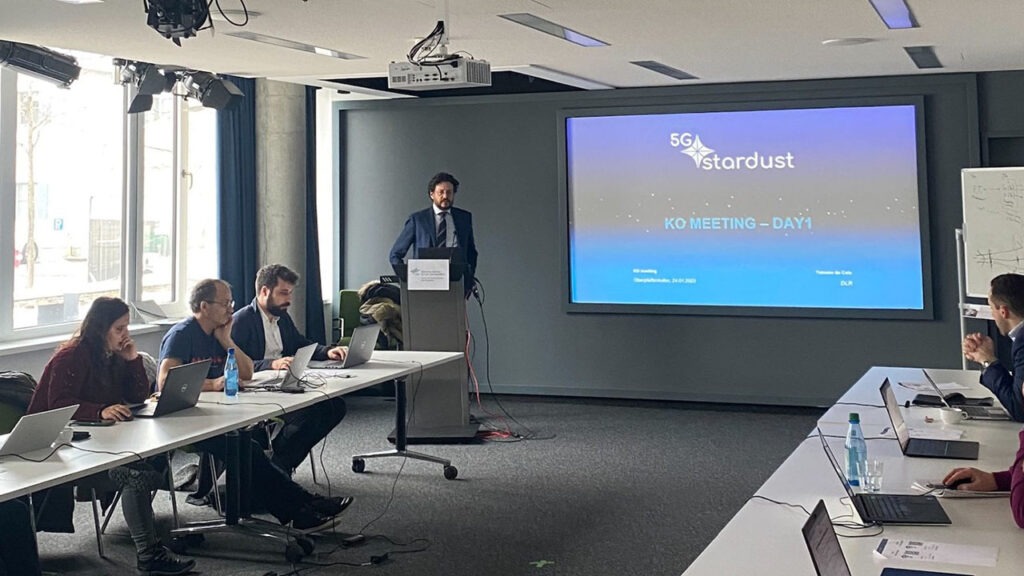 In February 2023, we took part in the ETSI Research Conference in Sophia Antipolis, France, where Project Coordinator Tomaso de Cola (DLR) and project partner Mohamed El Jaafari (Thales Alenia Space) presented 5G-STARDUST and its plans for standardisation. Also in February Project Coordinator Tomaso de Cola presented 5G-STARDUST at the SNS Lunchtime webinar organized by 6GSNS presenting the projects part of stream A addressing Smart Communication Components, Systems and Networks for 5G Evolution Systems.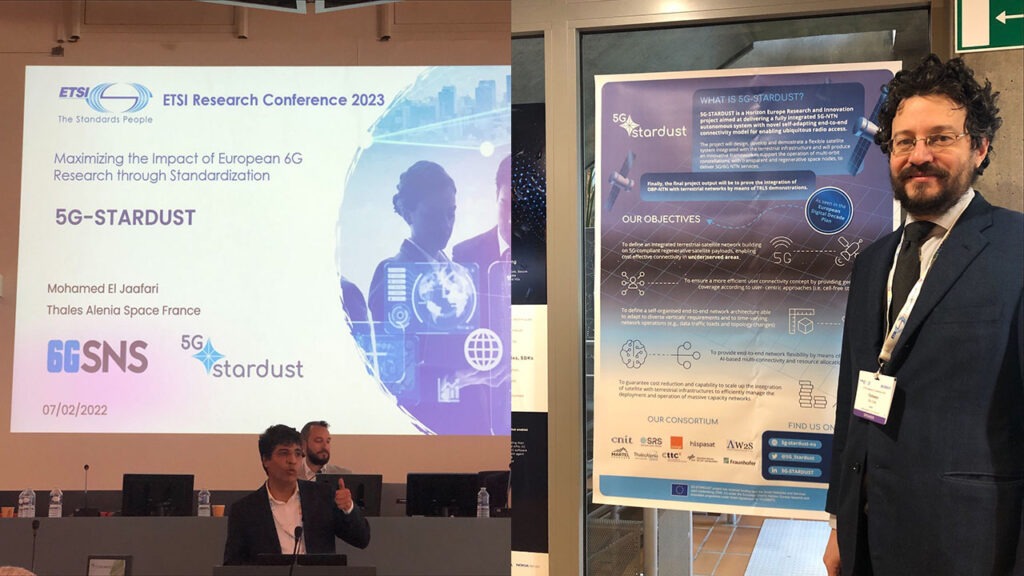 In March, various members of the consortium attended the Mobile World Congress in Barcelona, Spain, and promoted 5G-STARDUST among relevant stakeholders. Partners present at the event included DLR, CTTC, Hispasat, Fraunhofer FOKUS and Orange.
In April, the Project Coordinator joined the SatNEx School 2023 – "Satellite 6G: Challenges and Solutions" Conference in Siena, Italy, speaking about Satellite 6G's challenges and solutions and presented 5G-STARDUST's mission.


Finally in June, 5G-STARDUST took part in the EuCNC & 6G Summit in Gothenburg, Sweden, and joined the "Aligning European NTN Convergence and Integration" workshop with Mohamed El Jaafari presenting the project. The webinar included fellow SNS projects 6G-NTN, ETHER and 6G Sandbox as part of the SNS JU.